danish design - table lamps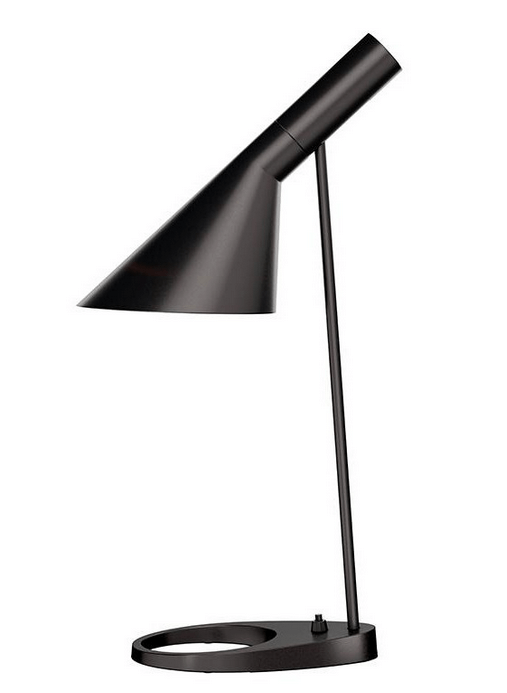 The AJ lamp was designed by Arne Jacobsen in 1960 to SAS Royal Hotel in Copenhagen (Radisson Blu). The lamp was part of the overall design concept of the hotel. Several of the hotel's products have today obtained the status of design icons, and in the field of lighting, especially the AJ lamps have become world-renowned.
BellEvue by Arne Jacobsen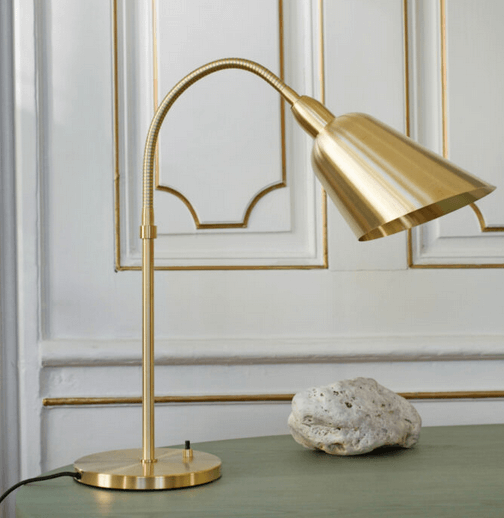 The Bellevue table lamp was designed in 1929 by Arne Jacobsen as the first lamp series from the master's hand. Production and design is a speck shot from the Bauhaus period and the screen with its cutting of the 45 degrees is also seen going again at the famous Bellevue gas station.

PH table lamps 2/1 - 4½-3½ by poul henningsen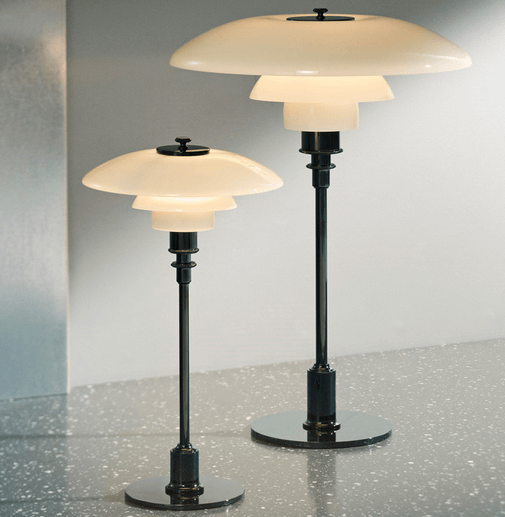 Beautiful and classic Poul Henningsen table lamp with black or chrome metallized frame. The timeless PH table lamp has a display in mouth blown, white opal glass and frame in black or chrome metallised brass. The fine, dark or chome frame and the simple glass screen create a beautiful contrast that gives both industrial and classical expression.

PH 4/3 by poul henningsen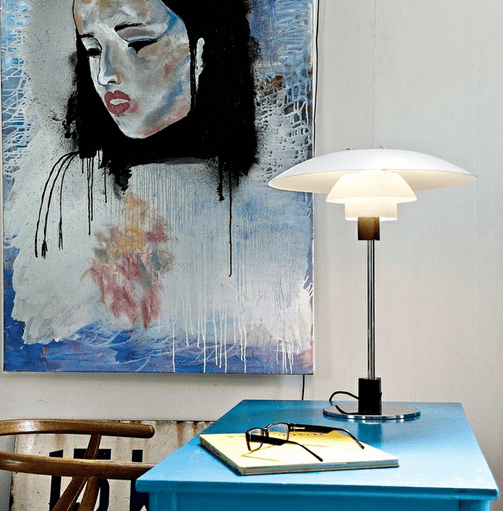 PH 4/3 table lamp is a member of the 3-screen family, which today counts 21 lamps, 3 of them for outdoor use. The PH 4/3 was introduced in 1966. Materials: aluminum, steel, shaped bakelite.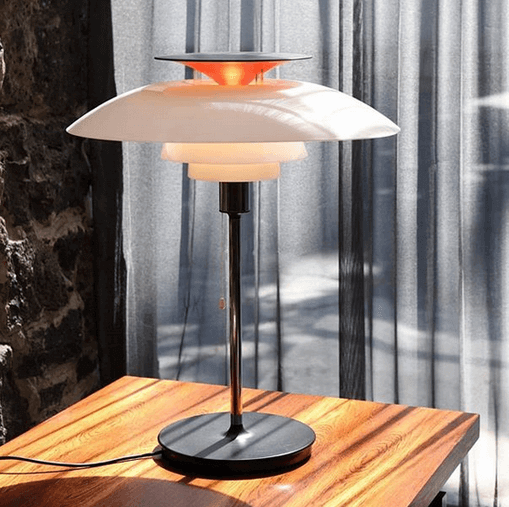 The PH 80 is based on the same 3-screen principle and with the logarithmic spiral as a starting point. The material is opal acrylic and the top screen is red to give a warm and atmospheric light. The lamp number does not refer to the diameter of the screen as normal in the 3-screen system. The lamp was made after Poul Henningsens death to mark his 80th birthday in 1974 – hence the name PH 80.
Flowerpot by verner panton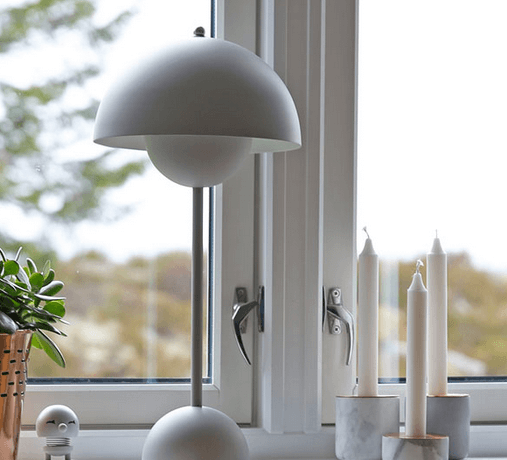 In 1968, Verner Panton designed the organic and beautiful Flowerpot. The flowerpot lamp is made as a ceiling lamp, wall lamp and table lamp. It consists of two round screens of lacquered metal. Flowerpot is today produced by & tradition and is a well-known icon throughout the world.
Panthella mini by verner panton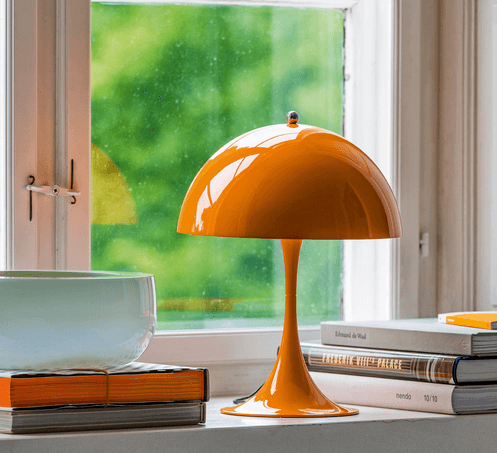 A modern and smaller version of the classic Panthella lamp designed by Verner Panton. The Panthella Mini was designed in collaboration with Louis Poulsen in 1971. The lamp comes in the most beautiful colors, which come from Verner Panton's last project at Trapholt. Panthella is ideal for spreading a nice lighting in the home, and you can place it in the windowsill, on the nightstand or in a third place. The lamp is manufactured with a lacquered metal screen in deep-drawn steel and it also has three light levels. The lamp came on the street in September 2016.