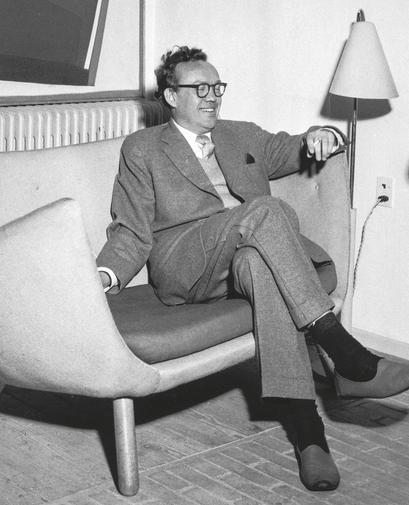 Not many designers have been able to stand for such a complete personal style as the great Finn Juhl. Here is a man who was not afraid to go new ways; a man who had no conservative feelings, but instead always sought the beautiful in the new. The amazing quality of his works can be seen, for example, by winning no less than six gold medals at the Triennals in Milan. In addition to working with furniture, Finn Juhl also designed interior design; Among other things, he has been part of the UN building and a SAS plane.
Finn Juhl's style can be said a lot about. It is characterized by a balance between the organic and the comfortable, as seen by his famous Pelican chair. The soft expression of the chair is completely united with its practical eye-measure, as it adds to light and comfortable comfort in a sitting experience that is something out of the ordinary. The same can be seen by his chief chair, although the experience here is quite different – it adds to a completely different sitting position, but the overall fundamentals are very similar: the design is made with high quality in mind, even where the smallest details are exquisite.
What Finn Juhl is especially known as the pioneer, is the so-called Danish teak style. Here he worked as an avant-garde to develop methods that made it possible to work best with teak woods. His treatment of it and construction with it was completely innovative, what can be seen by all his designs of teak.
FJ Furnitures:
44 chair
45 chair
48 chair
51 chair
53 chair
53 sofa
55 chair
57 sofa
108 chair
109 chair
133 chair
136 chair
192 chair
197 chair
500 table
1360 chair
Butterfly table
Bwana chair
Chieftain chair
Chieftain sofa
Diplomat chair
Diplomat desk
Egyptian chair
Eye table
Grasshopper chair
Japan chair
Japan sofa
Jupiter chair
Jupiter sofa
Kaufmann table
Pelican chair
Poet sofa
Silver table